Are you a new parent and are wondering what essential products are needed to be used by your baby? I've got you! In this article, I will show you a list of essential baby products needed by your newborn baby. Click here to find more on baby product store malaysia.
There are many things to do when preparing for a baby's arrival, and shopping for all the baby necessities is not one of them. It's easy to get caught up in buying baby necessities, from nursery decor to sleeping, eating, and diapering equipment. After all, the number of baby supplies needed by a newborn can surprise any expecting mother.
Here are a list of things needed by a newborn baby:
Baby clothes
Baby clothing sizes are typically labelled as newborn, 3 months, 6 months, 9 months, and 12 months. However, some brands do things differently and have varying sizing. Look for clothing that includes weight or height guidelines to assist you in finding the best fit.
Consider comfort and ease in general. Look for clothing that is soft, roomy, and long-lasting. Choose well-made items that will withstand repeated washings. Clothing with dangling strings, tassels, and ribbons is also a choking hazard.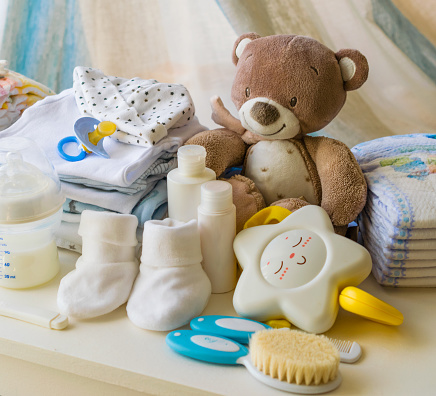 Whether you use cloth, disposable, or something in between (such as a diaper with a disposable lining and reusable cover), your baby will most likely go through 10 to 12 diapers per day at first, so stock up on the best diapers for your family. If you use disposables, you should start with small packs of a few different types in case some irritate your baby's skin or don't fit well.
Baby wipes are disposable wipes made of polyester, cotton, wood, or rayon fibres. They're sold in packages with dispensers to make them easier to use. Unscented wipes may be gentler on your baby's skin.
Baby carrier
Wearing your baby in a baby carrier, wrap carrier, or baby sling allows your child to snuggle close to you while giving you two hands to do everything else.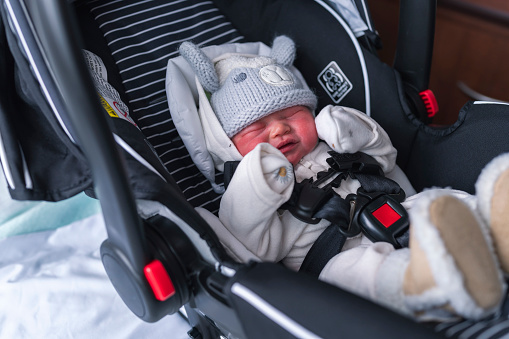 Stroller
You'll need a simple way to transport your baby. Do you need a good everyday stroller? A stroller that is lightweight and folds up small? A double stroller for two children of similar ages? Perhaps a jogging stroller for long walks or jogs with your child? Choosing the right stroller can greatly simplify your life.
Car seat
Although a safe car seat is required, you can choose between an infant car seat and a convertible car seat for your newborn. Following that is a convertible car seat, followed by a booster seat. Resist the temptation to buy a used car seat. Safety regulations have evolved over time, and you need one that adheres to all current standards. You may also be unaware if a used seat has been in an accident and should no longer be used. Find out more about selecting and using a car seat.
Crib and crib mattress
Many new parents do not immediately use a full-sized crib. However, once your baby outgrows the bassinet, you'll probably want to transition her into a crib, so it's a good idea to buy one ahead of time and have it set up, complete with a reliable crib mattress.